Photography Books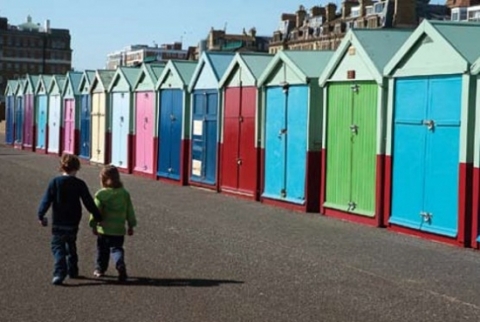 After having taken hundreds or even thousands of photographs on your summer vacation, have you ever wondered what to do with them?
Your next step may well be printing your own photo book.
In recent years the significant advances of digital photography have put the ability to produce pictures in the hands of the masses. Now with every cell phone having an on board camera, teenagers and toddlers are in a position to snap away and they do.
Other than uploading pictures onto the Web, Facebook or Picasa and distributing them amongst friends, one has a variety of choices today as to how to print them, and you may even go so far as to become your own book publisher.
Digital printing houses have sprung up like mushrooms. Even in our tiny country we have several companies such as Lupa, Pic-A-Book and CBook, to name a few. They all provide the same basic services and Lupa will even print your own designed T-shirts. My own experience has been using Lupa and an international site Blurb.com which delivers to Israel. Today Lupa can print a book in English format and offers telephonic support 24 hours a day, and on its website. The advantage I found at the time in using Blurb was that the size of their full landscape is 33x28 cm was bigger than the largest then available from Lupa. By the end of November, Lupa's largest format will be 37x29. I now see that CBook does offer a Jumbo size of 40x 29at a competitive price. These companies also provide a variety of formats and sizes including Square or Portrait.
Very often these sites have significant discount offers which can be as much as 30% (usually close to the holidays). So my recommendation is to prepare your book and even wait for an opportunity, in order to take advantage of the significant discount.
Both sites - Lupa & Blurb - produce high quality glossy luster paper finishes which add to the overall feel of a quality product. Post sales service was excellent and any printing glitches were readily corrected by both companies.
These digital printing companies offer one the ability to download easy to use intuitive book design software.
After downloading and installing you can start dragging and dropping photos from your online albums into templates and placeholders in order to create your special book.
Photo editing before you start
Shooting your photos in JPEG format, if you are a casual photographer, or RAW format as a more professional enthusiast, you have multiple photo editing software programs to enhance and perform everything that you used to have to do in a darkroom, but which you can now accomplish in the comfort of your well-lit office.
From my experience, the software that covers the entire gamut needed to tweak your photos is Lightroom 3 from Adobe. This truly comprehensive package will allow you to do everything you were able to in the darkroom and more (see www.adobe.com/lightroom for exact details and trial downloads).
Some terms and tips for your book
Printable area: full bleed photos are without a frame and 'bleed' off the page giving you a page without borders.
Entire spread: for a dramatic effect one may use different parts of the same photograph on facing pages to produce a large panorama.
Gutters: the area within the binding that is hidden from view after the book is bound.
Binding: make sure the binding allows the book to open 180 degrees.
Color space: a common one is Adobe RGB. But digital printing usually uses CMYK which is more accurate. Check what the printing site expects in order to produce the best results.
Ready to start
You are now ready to go. The first step is to decide on the number of pages and the size of the book. Since I am in essence a landscape photographer I favor the large landscape sizes. They give one a super landscape shot, but have their drawbacks for portrait format pictures since it is difficult to fit more than one on a page.
Be aware that the results of looking at your pictures on the computer screen and the printed picture will invariably be darker and less vibrant. This is due to the fact that the light shining through your LCD monitor gives a greater tonal range and makes the pictures more alive. To compensate for this you should try increasing the brightness of photos 5 - 10% before printing and you may even need to increase the brightness up to 25% in some instances. For the experts you can download the color space charts and calibration options from the printing website.
To make a photograph stand out of a page you should give it a contrasting background. The colors that photographers tend to favor are grey or black since this offsets the photo nicely.
Try not to use too many colors since the resulting book will look somewhat kitschy.
The most important pointer I can give is to decide on two or three page designs (frames, borders, background colors and page layouts) and then stick to that throughout the book.
In other words, do not go too wild. As they say, less is more.
Happy printing!
For any questions you may contact the author at This email address is being protected from spambots. You need JavaScript enabled to view it.
An example of Ilan's latest book Ilan's Vision of England can be browsed online at http://www.blurb.com/bookstore/detail/1490944
Comments
No comments made yet. Be the first to submit a comment