An Israeli Air Force Cadet goes missing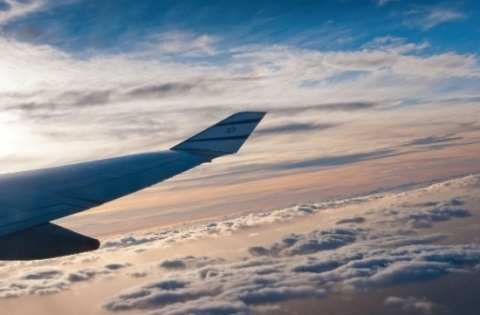 Sunday 06:00 and my alarm goes off. It cannot be ignored and I cannot continue dozing under my cozy down duvet. Our son has been on a week's vacation, a "regila" as the army slang calls it. He needs to be on the 07:20 bus that will take him back up North to his base and their relentless IDF activities.
I left him at the bus stop with his enormous knapsack, a quick hug and a slap on the back. Look after yourself. I bade him farewell, and was off to another frantic Sunday at work.
Being busy in meetings all morning and not answering my phone, I finally spoke to my worried wife. "Haven't you heard?" she said, and my heart missed a beat. "A flight cadet has gone missing and the whole country is looking for him. Have you heard from Lior?" I had not received any confirmation that Lior was back at base. Even though he is not a flight cadet, I had a wrenching feeling in my gut. If a soldier goes missing it could be him. The first thought that comes to mind always seems to be the worst - a kidnapping? Please G-d not another Gilad Shalit scenario.
It is at times like these that the saying "כל ישראל עֲרֵבִים זה לזה" ("All of Israel is responsible one for the other") mirrors the true spirit of the Israeli people in times of need - from a huge volunteer force which was recruited within hours to start combing the areas near where he was last seen to the heartrending appeal of his mother on television beseeching the nation to help find her youngest son. The worst scenario was dismissed since an eye witness had seen him disassembling his rifle and casting it into the trash. The whole nation breathed a sigh of relief when a defense force elite commando unit which was on vacation, eventually found him the following day, lost and aimlessly wandering the streets of Eilat.
"What will he do now?" the interviewer asked the cadet's mother. He is 18 years old, he will decide on his own future. That kind of direct truth can only be witnessed in Israeli society.
Stress does have peculiar ways of manifesting itself, and the whole country can only speculate what his reasons were for going AWOL. We should honor the family's privacy and let them come to terms and overcome their hardships far from the intruding eyes of the press.
As his Mother so aptly said "We will treat him with kid gloves, these are the only ones we have at home…"
Comments
No comments made yet. Be the first to submit a comment