A Big Life Decision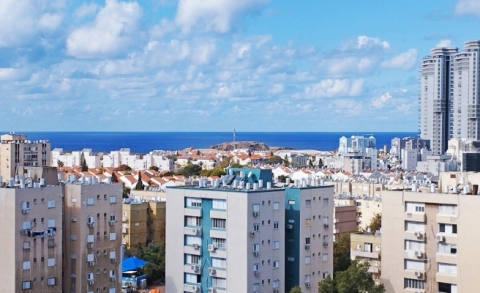 Time was moving on. I felt things were changing. Some things would soon be out of my control. Such as my walking ability, which was deteriorating. Lack of balance posed a constant threat of falling.

My husband was active – doing things, fixing things, taking care of everybody. When his sister needed him and our daughter called for help with the grandkids or our son with his car or papers.
I felt it was time to make a change – a lifestyle change. Taking care of a 6-room rooftop duplex with stairs I could not manage anymore seemed senseless to me. It was only he and I.
While visiting friends, they broached the subject of a senior living facility for the first time. My ears perked up. It seemed like such a logical solution to all of the worries and house care on our own.
It is true that the years of Corona were despondent – in keeping us cooped up locked away at home with no outside activities and social life. I calculated that I had made 1200 meals during Corona time – with no respite and constantly having to plan, create, cook, set and clean the dishes. I was done; cooked as they say.
My husband was not enticed by the idea. I contacted a former business associate who specializes in placements in senior residences and assisted living. It is important to note, as I discovered later in the process, that senior living, called diur mugan in Hebrew, is aimed at independent seniors. If you are in a wheelchair or not independent, the health assessment committee of the residence will reject your application.
Itzik, my contact, set up meetings for my husband and I to go see different residences. Each had different advantages, though some we rejected outright. Some people prefer wide open spaces and private dwellings with gardens, which usually have a longer waiting time until they become available. I knew that I wanted a centralized residence that was easily accessible and did not have long hotel corridors to walk down to reach our living unit.
For me, checking out the dining room and the quality of food offered was a high priority, as one of my main reasons for wanting to move was that I wished to stop cooking and being responsible for serving meals. Some residences had proper chefs who served varied menus, while other were mediocre and not really appealing.
Another aspect was the social activities and Hugim offered, where sometimes the schedules seemed overwhelming with non-stop offerings, from woodworking to knitting, to dancing and swimming exercises.
Some residences had in-house grocery shops and cafés, offering coffee and cake every afternoon for free to the residents.
The living units in many, even when considered spacious enough, were awkwardly planned, especially two and a half rooms. We came to realize that having a unit with only one bathroom was unacceptable for us. Sometimes we saw units that had no balconies, others had huge ones and still others tiny or not really usable.
The sales people were normally very friendly and responsive, but the prices at some of them were outrageously high. One does not buy these units and receive title or deed to them, rather once receives a unit that allows one to live there to the end of his life. Besides a huge deposit (usually millions of shekels), one pays a monthly fee which normally ranges between 10 to over 20 thousand shekels (for a 2.5 – 3 room unit). And this sum can go up periodically without forewarning on the whim of the owners or operators of the residence. These high demands were the reason so many potential residents needed to sell their existing homes or apartments.
But I may be getting ahead of myself. Meanwhile I was still dealing with a highly resistant partner, who was doing everything for everyone and feeling capable of anything. But I really wanted to be free of this albatross house on my shoulders and feel I was in a safe, protected, social environment where everything would be available and at hand.
In August, we went for a 4-day trial at one of the residences – one which did not have a swimming pool, but had exceptionally warm and receptive personnel and which felt most like "home". It had only 120 residents versus others that had twice or three times as many. The apartments were the largest that we had seen and happily, every floor had only 4 apartments – all with balconies.
The three room apartments were 80 meters and had a foyer entrance which was furnished individually by the residents, which meant that one had extra personalized space and room to express themselves to visitors, even before entering the living unit. I liked very much that all was brand new and the apartments were not refurbished. My husband was still not convinced however.
Then, nine months later in September, my husband pulled at something too strongly and broke his back. It unfolded that he had broken 2 vertebrae and the pain was excruciating. For four months he basically spent his time in an easy chair that lifted him up to stand, which caused endless pain. He was operated on in early November but the pain continued relentlessly. I was devastated for him. It is awful to witness your closest partner in constant pain. A consequence of this ordeal was that he realized he was not invincible anymore and many things now had to be done very gently with great care or avoided altogether.
This turn of events eventually caused my husband to agree to my request and we began weighing different options more intensely.
Although we had lived in Herzliya 38 years, I felt no particular attachment and sought residences in surrounding towns, although I ruled out those that would be too far for the children to come visit.
We had many deliberations and considerations of the pros and cons of the various options such as: size of units, activities offered, atmosphere, types of residents and of course, finances. Or others were: one residence held my sister in law, another was across the street from close friends of ours, yet another was also being considered by good friends, and the like.
Once we decided, and since we got the apartment that we preferred, we signed at the end of December and moved in mid-February. It is true, emptying out a house and making constant decisions on what to take, sell or give away is not for sissies and needs daily work for a couple of months. My advice is to stay focused and on track, and to make a GANTT schedule for all the tasks that need to be undertaken and the date they must be achieved by.
Since no decision made can meet all demands and requests, one aims for the most accommodating of the things that truly matter.
For us, our choice was Lev Ganim in Netanya, ideally located for easy access to the main highway, Ikea, malls and shopping, adjacent to a park, with a 10th floor balcony view to the sea, albeit no swimming pool but the friendliest, warmest staff we had encountered.
We have been living here for three months now and enjoy interesting lectures, wonderful holiday celebrations, great art and gym teachers and the best apartment we have found in all our searches. I acclimated almost immediately and my husband is now very pleased with our choice. For everyone deliberating, feel free to call me for tips to help you make the right choice for you at 054 450 6189 or email: This email address is being protected from spambots. You need JavaScript enabled to view it.
Comments
No comments made yet. Be the first to submit a comment