Where Legacy Ends and Headache Begins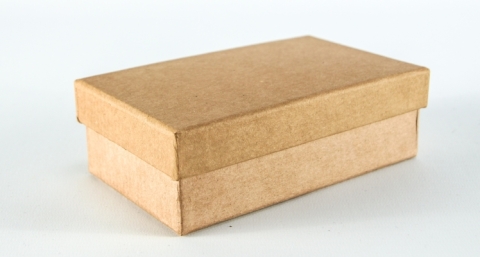 The movers had left, and we had finished unpacking… that is except for THE BOX in the corner. I had been eyeing it every so often in hope that its contents would be unpacked and stored as neatly as the rest of my belongings.

Instead, THE BOX loomed even larger. It was labeled "Mom's China" "Fragile. NO STACKING". During the previous week while packing, I had had no idea where I would unpack my mother's dinnerware. The other boxes were marked with their assigned room or closet upon sealing the contents. My stomach tightened and my head was spinning. Can I sell it or gift it? Isn't it a legacy? How can I not want this? Perhaps one of my children will want it? If not, why should I keep it? How can I NOT keep it?
This dinnerware was one of the few tangible objects I possessed that had come from my mother, since she had passed away when I was a child. I can barely recall the festive dinners eaten on these plates, but the feeling of those warm moments remains with me.
Finding a balance between leaving a legacy and being burdened by family heirlooms arises during periods of transition; someone's passing, marriage, divorce, moving homes and especially downsizing. In my recent move to a smaller flat, I envisioned my children with my things facing similar questions and many more.
How we manage this issue impacts our quality of life and the lives of our loved ones. When we curate our legacy, we are in effect taking care of everyone. Once we take the step to organize our memorabilia, wardrobes, photos, legal documents, and our homes in general, we gain peace of mind that is intrinsic to a life that works. When we are living in a way that works, our life is aligned with our needs and values. Hopefully, we will stay around a long while to enjoy the fruits of our labors.
Once you have created your legacy and shared it with the people closest to you, they will have a clearer view of what to do with the boxes you have left behind.
So, you might wonder, what happened to the BOX? I told my sister that THE BOX was a burden rather than a sweet memory and how guilty I felt about not wanting its contents. We agreed that if my daughter did not want it, I was free to gift it away. My daughter fondly remembered the delicate pattern on our mother's tableware and requested I keep it for her until she has a larger home.
THE BOX is still with me, ensconced in my storage unit waiting for "someday" when my daughter will have a spacious kitchen. I do not deny that her answer was a relief. Letting go of family heirlooms can be difficult and that is why we need to curate our legacy NOW, before it becomes someone else's headache.
Facing my own dilemmas during my recent move inspired me to support others in this process. Creating a Life that Works is not just an idea. It involves taking intentional action to make your surroundings work for you.
Comments
No comments made yet. Be the first to submit a comment