Violent Discourse Online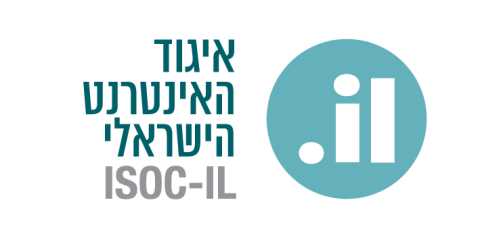 A new survey by the Israel Internet Association (ISOC-IL), reveals the extent of violent discourse online

During the past year, one in every five Israelis was subjected to stalking or harassment on social networks; every fifth Israeli experienced curses and verbal abuse directed at him or her online; one in ten Israelis experienced the dissemination of intimate or embarrassing pictures of them without their permission; Israelis assert that Arabs and the ultra-Orthodox are the two groups most commonly attacked on social networks; Israelis who encountered online violence single out Facebook as the most violent social network (82%), with WhatsApp (26%) and Instagram (24%) trailing behind at a significant distance.
Verbal abuse, harassment, the exposure of intimate details and violent discourse – a new survey by the Israel Internet Association (ISOC-IL) (RA), conducted by the Maagar Mochot Research Institute, reveals that a considerable number of Israelis are subject to these attacks. It further emerges from the data that violent discourse has an impact on internet users - causing the majority of them to refrain from engaging in any dialogue or voicing their opinions online.
22% of Israelis stated that during the past year they personally experienced cursing and verbal abuse on social networks, 18% reported experiencing stalking or harassment, and almost one in ten Israelis, 9%, said that intimate or embarrassing pictures of them were disseminated without their permission. It should be noted that there were no significant differences between the responses of men and women.
Israelis were also asked to rank the various social networks according to the amount of violent discourse they encountered on them. 82% of those who witnessed violent discourse against another individual or a specific sector reported that it took place on Facebook. Further down the list of social networks are WhatsApp 26%, Instagram 24%, Twitter 17%, TikTok 16%, YouTube 9% and Telegram 9%.
Over half of the public (52%) claimed that the discourse online is "violent to a large extent or to a very large extent" and more than a quarter (27%) claimed that the discourse is "violent to a moderate extent." Only 15% of the public believe that online discourse is not violent. Women perceive the online space to be more violent—58 % of women reported it to be violent to a large or very large extent.
According to Israelis, the most targeted social groups during the past year were the Arab and ultra-Orthodox populations (33%), followed by women and adolescent girls (27.5%), the LGBT community (23.7%), new immigrants from Russia and the former Soviet Union, the Ethiopian community, and refugees and migrant workers (approximately 6.5% each).
Many Israelis frequently or very frequently avoid posting on social networks or expressing an opinion online for fear of a violent or abusive response (42%). 31.1% avoid doing so only from time to time or infrequently. 14.9% do not refrain from posting or voicing an opinion online for fear of a violent or abusive response. 12% responded that they do not know if they avoid doing so or selected other answers. It was found that women are more likely than men to frequently or very frequently refrain from responding or posting on social networks due to concerns about abusive responses (46.2% compared with 37.8%).
It is interesting to discover that the majority of the public (55%) do not believe these platforms when they state that they will take action to remove violent content, and therefore refrain from reporting it. Many people responded that they use the existing reporting mechanisms on social networks to report abusive accounts and content infrequently (40%), or do not use them at all (38%), because they believe that social networks do not take these reports seriously or because they do not know how to use them. Only 15% responded that they frequently use reporting mechanisms and 7% either replied that they do not know or selected other answers. 43% of the public choose to block the abuser rather than responding or defending themselves. Women tend to block the abuser more than men. Blocking the abuser is clearly a course of action that prevents discourse and, at times, reflects violence of another kind. Blocking the abuser and avoiding response for fear of bullying both originate from the same phenomenon of violent discourse and the fear of it.
How do politicians influence toxic discourse? They were not given a particularly encouraging score by the public. 39% of the public single out politicians and public figures as the key factors influencing online discourse. Many people within the Israeli public believe that the content that Knesset Members and elected officials post on social networks has a considerably negative impact on the general discourse online (39% are of the opinion that it has a considerable negative impact while 24% feel that it has only a limited negative impact). 15.5% replied that they do not know, 12.1% believe that it has no impact, and 9.4% believe that it actually has a positive impact.
Comments
No comments made yet. Be the first to submit a comment