Rose's Knitters Get Busy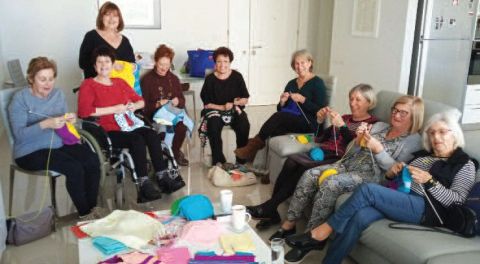 On December 30th, 2018, a new Knitting and Crocheting Circle was formed in Ir Yamin, Netanya at the initiative of Rose Glaskie, and it has proven to be very popular.
Meeting on Sunday mornings and occasionally on Tuesdays too, there's a fabulous atmosphere. The ladies love this get-together.
Many of the ladies are experienced knitters and crotchetiers, plus we do have quite a few new knitters who are progressing wonderfully.
We are delighted with the final products. At this stage we have knitted and crocheted clothes and blankets.
New names are being added to the circle all the time as the word is spreading in Netanya.
Anyone who is interested in joining the group, please contact Rose 052 518 6849.
Comments
No comments made yet. Be the first to submit a comment