Marathon Can Save a Relationship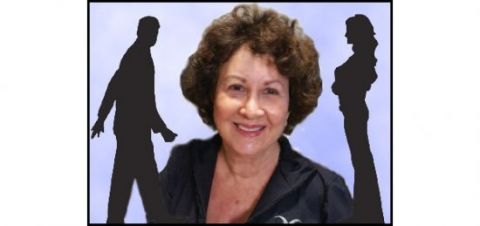 The last time I looked at the professional literature about family therapy I found there were over 250 different kinds of this discipline. No wonder potential clients are confused as to what they are getting when they visit a therapist for the first time. I specialize in couple counseling which is a form of family work. But here too there are many different approaches and almost no research which might guide the therapist. We know more about what doesn't work than we know about what does.
The little research that has been done is depressing. Out of 100 clients who come to couple counseling only 50 leave satisfied that they have been helped. More distressing is that of those 50 who felt their relationship improved, only 25 said that after five years they were still happy. Therapists are often going to workshops and conferences to learn new approaches. We therapists put a great deal of confidence in our methods even though the methods we use are not strong predictors of success.
Surprisingly, the strongest predictor of success in couple therapy is the motivation of the couple to improve their relationship. It seems that when a couple, and especially the male partner, has a strong need to succeed in therapy the results are astonishingly better. Motivating clients and especially men to want and need help seems the most important goal, and not increasing our toolkit with more and more techniques.
Knowing that motivation for change is the most important aspect of treatment has motivated me to look for ways to help clients who want to be in therapy. The need for therapy is always counterbalanced between the need for help versus the cost in time and money…and fear of opening up the Pandora's box from the past. Relationships can get so bad that people feel sick from all the negative emotions or are avoiding each other just not to feel the despair, pain and suffering. Stopping all that pain is a high motivator. But during the one hour couples have when they come to therapy means that often they are just getting going when the hour is up. People then often leave therapy still carrying all that pain home with them.
In the last ten years I, together with my therapist husband Yossi, have been developing a marathon of three hours for most couples who come for help. While couples are apprehensive at first, (three hours seems like a lot of time), inevitably they are shocked how fast time goes by. Our goal in those three hours is to motivate clients to be in therapy by giving them a new understanding of what is wrong with the marriage and how to fix it. While three hours is not a complete course of therapy (I would say that most couples need at least ten hours of therapy to see results), it does change the couple`s entire view of the relationship.
In the first hour we have each partner make a picture of the relationship as it is now and the relationship as they want it to be. We then put all four pictures up on a board so they can start to look at their relationship from a more "zoom out" perspective. From coming in with a huge amount of pain, they now become curious what the paintings mean. They notice similarities and differences in how they perceive the relationship now and in the future if therapy succeeds. They ask each other questions such as "what does it mean to you that you draw the first picture without me in it at all?" "Why do you hope that the relationship will lead to calmer waters?" They say a picture is worth 1000 words. Indeed, we have found that after an hour of questions and answers the couple relaxes considerably. Some couples go on to make one picture together about how things should be in the future.
The second hour is a module based on mapping the parts of each person's personality and how these parts interact with each other. We show them a diagram we write on a white board in which the major parts of each partner are clearly laid out for them to see. For example, one partner may have a perfectionist part which demands that the other partner become orderly. But the other partner has a creative part which thrives on chaos and going with the flow. When these two different parts interact there is so much tension that each partner calls on parts of their personality which will try to get the other to change. One partner might yell. The other might leave the house. These parts are trying to get the other to change but the result is adding more pain to the couple system. At this point we show how traumas big and small from the past are triggered and become a source of even more pain. While the couple are dealing with the most destructive parts of their personality they are doing this by diagramming their own couple system which also makes people more curious and less angry or hurt.
The final hour is spent in specifically training the couple in communication skills. We take one of the damaging interactions that came out in the previous two hours and we work on helping them communicate about parts of their personality, hopes, wishes and dreams for a better life. The couple are asked to turn their chairs towards each other and to let us coach them in how to talk about sensitive material. By this time (the third hour) partners are far more calm and curious than when they first came in.
The marathon greatly increases couples' comfort with talking about difficult issues. When they leave the room almost all couples take pictures of the white board. They look forward to the next meeting and want to change all the things that came up in the three-hour session.
Any couple therapist can put together a package of three hours based on whatever methods they think are important. The key is turning angry hurt partners into allies with each other and with help to find ways out of the destructive patterns that run their lives.
Comments
No comments made yet. Be the first to submit a comment