ESRA Danny Sanderson Concert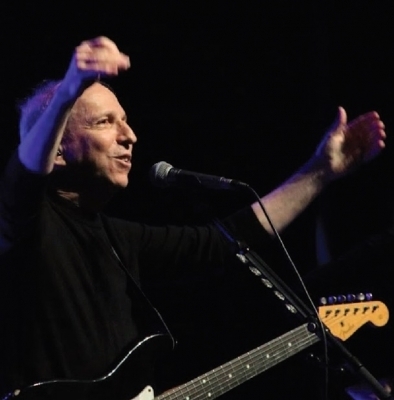 Photos: Richard Halon

It may have been raining outside but the warmth of ESRA's major annual fundraising event brought smiles all around. Danny Sanderson and his band had the audience singing along, clapping and even dancing in their seats.Who could not be happy listening to this group of outstanding performers?
Chairman Terry Morris welcomed the audience, drawing attention to the many branches on the ESRA tree. ESRA has over 1000 volunteers with 500 being involved in ESRA's countrywide English Tutoring Program helping youngsters with their English within 110 schools. Terry thanked the sponsors of the event mentioning, in particular, the continued exceptional support of Eric Cohen through his company Eric Cohen Books.
He also expressed deep appreciation to the Fundraising Committee headed by Richard Stein and Adele Hunter.
ESRA's star of the evening was Tarkin Adago, one of ESRA's mentoring students who has worked, for the past four years, in our flagship project Students Build a Community; an outstandingly successful concept by which carefully chosen students are able to live rent free (thanks to ESRA) in areas of severe deprivation in exchange for mentoring the youngsters on the block.
Tarkin related his story. In 2000, at the age of 8, he arrived in Israel from Ethiopia with his parents and siblings. The family had waited two long years in Addis Ababa for their aliyah. They had left their small village - devoid of electricity, running water, public transport, cars and phones - to begin a long and hard journey to Addis Abba.
Arriving in the modern high-tech Israel proved a shock especially to his parents. Sadly his mother died ten years ago. At age 13, he joined the Scout Movement where his group leader discovered Tarkin had a talent in sports.This led, at the age of 14, to Tarkin representing Israel in the Children's Olympics in Denmark, winning two bronze medals.
Following his service in the IDF, he wanted to study sports education but being one of eight siblings, with a family unable to help pay the tuition fees, it seemed impossible.Then he discovered ESRA and its SBC project.He became a "big brother" to four youngsters and a wonderful role model.The benefits were equal for Tarkin, who explained how his SBC experience had empowered and enabled him to enter the outside world more fully equipped.
Concluding his moving words, Tarkin expressed the hope that his mother would be looking down and feeling pride in her son's ability to address, in English, an audience of 800.
For sure, we in ESRA are proud of Tarkin and of all our students who contribute towards a better and stronger tomorrow for the kids they mentor and, simultaneously, for our beloved State of Israel.
Comments
No comments made yet. Be the first to submit a comment