Caveat Emporium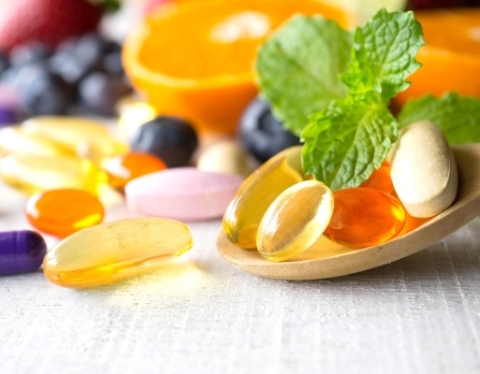 In the June 21st issue of the Journal of the American Medical Association, the US Preventive Services Task Force (USPSTF) updated its recommendations about the use of supplements to prevent cardiovascular disease or cancer. This report was based on 52 major studies published since the topic was last reviewed in 2014. The sensitivity of the topic was underscored by the report being accompanied by no less than three editorials.

This major report was unable to identify any evidence that vitamins, minerals, or other nutritional supplements have any beneficial effect on survival and/or longevity. The only caveat was that beta-carotene supplements may increase risk of shortening life expectancy but even that conclusion was based on weak evidence.
The interesting aspect of the report is - given the stated lack of supporting evidence, why is the annual U.S. expenditure on such supplements about 50 billion dollars? The editorialists attempt to answer that question.
If a key to good health is a balanced diet and regular exercise, the hectic lifestyle of the 21st century (it still feels strange to remember we are no longer in the 20th century) does not always allow for that balanced diet. McDonalds, pizza shops and other takeaway food suppliers are providing an ever-increasing percentage of calories to the American public. If fruits and vegetables are good for one and not easily obtainable, why not extract the metabolically active elements and then package them separately as a food supplement?
Another misconception revolves around the notion that if a little is good, a lot has to be better. As Mae West famously said, "way too much is just about right". When I was in Medical School one of my professors was an expert on Vitamin A. He studied its benefits and its side effects. In rabbits an extreme excess of vitamin A caused the dissolution of cartilage and his experimental bunnies all had droopy ears. His only human subject was a young man who believed that Vitamin A prevented colds. He took Vitamin A supplements and every time he got a cold, he doubled the dose he was taking. The slide shown at the lecture showed both the rabbits with the droopy ears and the young man whose ears and nose had also drooped. The risks of too much of a good thing was etched in my memory.
Some Botanicals are sold as supplements and presumed to be safe because they occur in nature. Many active pharmaceuticals including Digitalis, Aspirin and Opioids were initially prescribed as Botanicals. The switch to manufactured drugs was occasioned by the impossibility of delivering safe, stable doses when wide variations in plant growth affected the potency level of the active agent.
Population based studies have shown that the majority of supplement users are people who are more educated and more health conscious than nonusers. They exercise more, smoke less, consume less alcohol and are more likely to be at an optimal body weight. This serves to underscore the power of "to the consumer" marketing. Food supplement sales cannot be regulated by the FDA. They are not medications; they are food supplements.
Let the buyer beware.
Comments
No comments made yet. Be the first to submit a comment