Carmi Elan 1989 - 2008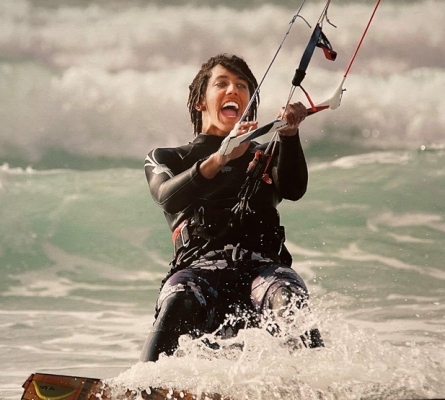 In September of 1992, our family made aliyah from Los Angeles. We arrived in Kfar Vradim with four boys. My youngest son, Carmi, was 3 ½ years old. Carmi was a beautiful boy with green eyes and curly hair. He had a kind and generous disposition throughout his life.

As a young child in Kfar Vradim, Carmi came in contact with the "special needs" children's class. These children loved him because he didn't see them as "different". In elementary school, Carmi volunteered to accompany the class on trips. He brought joy wherever he went.
Carmi had learning disabilities but did not let that interfere with his studies or slow him down. He overcame hardships brilliantly. Always with a smile on his face.
Carmi attended junior high in Kfar Vradim. Orna, who was the principal at the time, eulogized Carmi at his funeral. She said, "Sometimes there are students who you know you will hear about in the future, because they are unique, different, charismatic and influence others. Carmi, you were one of those; a boy who could cause havoc to the teacher on the one hand but on the other hand was a brilliant student with a huge smile and great sense of humor."
Carmi was generous by nature. He volunteered often. He enjoyed helping and organizing. He was a very special person. He had many friends, loved making them laugh and was very positive. He was also a very creative person and once built a Go-Cart out of a skateboard. He was innovative, always busy, and also loved to earn money. He was constantly finding products to sell and businesses to start. He was also very generous with the money he earned. He liked attention but was not spoiled.
When Carmi was 16, we moved from Kfar Vradim to Herzliya. He was ready for "new friends". He had a new look – funky dreadlocks that became his signature look until he enlisted. He went to the New High School in Herzliya and chose to major in seamanship. He loved the water and also began his kite surfing "career". He enjoyed the sport and very quickly began working as an instructor. In just three short years, Carmi became proficient and outstanding and was backed by sponsors. After his death, the kite surfing community held a memorial at the beach in his honor. We heard testimonies of men in their 40s and 50s recalling how Carmi had saved their lives and pulled them out of the water. He was so modest that we had never heard about these incidents.
In July of 2007, Carmi joined the Israel Air Force pilot's course. In the early days of the course, Carmi stood out as a very positive person with a zest for life. His friend Dudi recalls, "In those hard moments, Carmi would make us look at things in a different way – his way - and suddenly the problem seemed so small. You ended up wondering how it bothered you at all." He continued, "Carmi was the perfect balance between a serious professional person and a carefree, happy, positive person." Carmi continued to succeed on the course, making friends and enjoying his time.
On October 22, 2008, Carmi and his instructor, Matan Assa, flew for the last time. Carmi had been in the pilot's course for 1 year and 3 months. During an exercise they crashed and both cadet and instructor were instantly killed. Carmi was 19 ½ years old. Over a thousand people attended his funeral – and every single one would tell you that he was their close friend. He was a people person. Everyone who knew him, adored him. He radiated with life every minute of his all too short existence.
His friend from the pilot's course wrote a poem in his honor:
... יש אנשים שהכול קטן עליהם"
שרק מרחביו האינסופיים של הים
או תכלת השמים / יהיו להם מרחב הולם
יש אנשים שנועדו לגעת באינסוף
לגלוש במרחבי הדמיון
לעוף במדי הזמן
אנשים כאלה – העולם קטן להם
"צפוף מדי בשבילם...
Carmi's love of the sea inspired the Elan family to preserve his memory by supporting ESRA's Project of Excellence at the Ruppin Marine Science Institute, enabling youth to aim for the top, as he did.
Comments
No comments made yet. Be the first to submit a comment