ESRA 40+ Gains Momentum...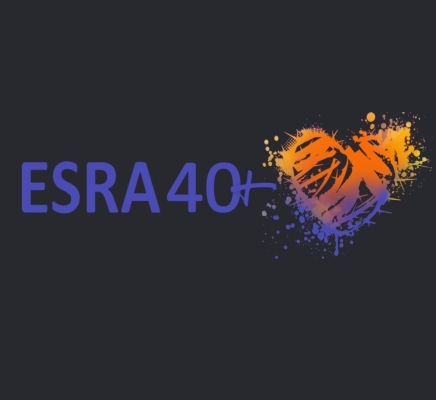 Photographs by Richard Halon
With a changing reality where people have become very specific in what they choose to leave their house for, the ESRA 40+ Community has brought events that are not to be missed. Even those that have come to enjoy the world of connecting through zoom want to get all dressed up and make their way out for FUN Ra'anana. In March, we held the second FUN Ra'anana networking event at Center Stage and it was awesome with over 70 attendees.

People came along, with a partner or alone, for a night out by English speakers for English speakers…
whether they wished to expand your business or social connections, broaden their interests, or maybe just sit back and unwind …
because that's what they love to do on a night out.
The atmosphere was amazing in the hip bar lounge at Center Stage as people mingled and laughed over wine and cheese. Then everyone made their way into the auditorium to hear our 3 incredible speakers from the world of innovation inspire us with their stories of failure. They bravely shared with us a moment in their truly successful careers where they felt at the bottom.

With no filters, Dr. Adi Aron Gilat expressed to us her deep sadness when she understood that Better Place was not going to succeed. As one of the original employees in a position that took her to meet leaders all across the globe and with a great passion for the mission, she thought her whole world had ended. But today, as Google X's Head of Strategy and the General Manger of X's Moonshop Lab in Tel Aviv, she can proudly say how she learned and embraced her failure.
Doron Benita hit rock bottom when his hugely successful eCommerce company went from making him a wealthy man with millions to being in debt because of faulty decisions. In the fear of filing bankruptcy, he stood tall and worked very hard to climb up to the top again to become one of the leading Israeli professionals specializing in eCommerce and doing what he loves, teaching other to succeed in this field.
Yotam Polizer made us all in awe when he so calmly and honestly shared with us his story from Afghanistan as he tried to save the lives of tens of woman and then their families escaping the Taliban. Fake passports, the Albanian president, negotiating with the Taliban….could it be true?! Yes, this brave soul is the CEO of IsraAID, Israel's biggest humanitarian NGO and he too made huge mistakes in his efforts to save lives, but with tremendous courage he found unthinkable ways to lead people to freedom.
A huge thank you to our amazing speakers who lived to tell the tale, Dr. Adi Aron Gilat, Google X, Doron Benita, Porat Group, and Yotam Polizer, ISRAaid. Thank you also to Covenant Wines, who supplied the excellent wine for the event, and to Daniella Crankshaw, our trusted and fun partner in this project. From all the feedback we received, it sounds like everyone had an incredibly interesting and fascinating evening.
Look out for details of our next FUN evening on May 18.
If you or someone you know is an English speaker aged 35-54 who our 40+ community could interest, we welcome them.
Check us out at esra.org.il/social-culture/40plus.html
Comments
No comments made yet. Be the first to submit a comment