A Simply Delicious Way to Celebrate the Chagim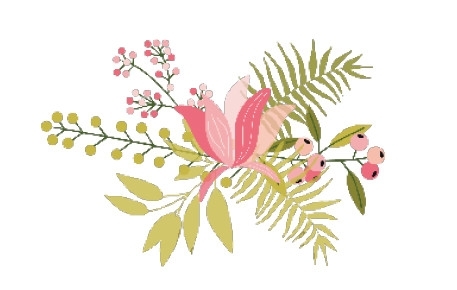 "I have lots of free time to prepare for the chagim... I'm going to look for the most complicated recipes possible," said no-one living in Israel ever.
I'm not sure that anyone anywhere is a fan of overly-involved cooking but we seem especially time-starved living here.
It's for this reason that I'm such a fan of what I call low-maintenance dishes.
Low-maintenance dishes earn this ranking only if they use easy-to-find ingredients, call for minimal preparation, can be left unattended in the oven or on the stovetop, and can be easily made ahead.
Of course, they must also be absolutely delicious, but that is a given.
I only ever share the recipes I use and trust most.
Include these festive favorites in the upcoming chagim and start the New year with a relaxed smile.

You've got this!
GO AT GREEN SALAD SATISFACTION

Whip up a batch of this vibrant, emerald dressing and pour over an everyday salad, fried fish, or my favorite combination of skin-on cucumber cut into batons, al dente green beans, broccoli florets and edamame. Going green never tasted better.
GO AT GREEN ULTIMATE DRESSING
1 packed cup fresh parsley
8 to 10 spring onions
1/2 cup canola oil
1/3 cup regular white vinegar
1/4 cup sugar
1 tablespoon Dijon mustard
Salt and coarse pepper to taste

1: Blitz parsley and spring onion till chopped, then add oil, vinegar, sugar and mustard and process again to make a creamy, green dressing.
2: Season to taste with salt and pepper then pour over cucumbers and set aside till ready to serve. If making ahead, store the dressing and cucumbers separately, and only combine shortly before serving.

SWEET 'N SOUR OVEN BAKED CHICKEN

This recipe is adapted from the legendary Chicken Marbella that made 80s New York diner 'The Silver Palate' famous. Anglos in Israel frequently panic at scary sounding words like 'olives' and 'capers' but you really don't taste their piquancy. If you're especially conservative then you can leave one, or both ingredients, out of the recipe. Preparation takes mere minutes but this spectacular dish tastes as if you've been slaving over it all day. Your secret is safe with me.
1.5 kg chicken pieces (see notes)
4 teaspoons crushed garlic
2 tablespoons dried oregano
Salt and ground pepper
1/4 cup red wine vinegar
1/4 cup olive oil
1/2 cup green olives
1/4 cup capers
1/2 to 3/4 cup halved, pitted prunes
1/2 cup dried apricots, cut in thick slivers
1/2 cup pecan nuts
3 bay leaves
1/4 cup dark brown sugar
1/2 cup dry white wine
Finely chopped parsley to garnish
1: Combine the garlic, oregano, salt and pepper to taste, vinegar, olive oil, capers, olives, prunes, apricots, and bay leaves in a non-metallic bowl. You should never marinate food in aluminium or metal as it reacts with the acids and affects the taste.
2: Add the chicken, stir to coat completely, then cover and marinate for a minimum of 12 hours but 24 hours is best.
4: Place chicken and marinade in a single layer in a baking dish then sprinkle brown sugar over chicken pieces and pour the wine around the edges of the tin so it doesn't wash the sugar away.
5: Add the pecan nuts to the pan and cook chicken uncovered at 170 C for approximately 50 minutes till done, though this depends on the size of chicken pieces used.
6: Spoon over pan juices to serve and garnish with chopped parsley.
COOK'S NOTES: This can be made with chicken legs and thighs on the bone, or with boneless pargiot thighs. This dish traditionally includes 1/2 cup green pitted olives and 1/4 cup capers which cook with the fruit and chicken. Dish can be assembled beforehand and, amazingly, can be frozen uncooked in its marinade. Leftover wine can be frozen.
BRISKET WITH CHERRY TOMATOES
Brisket is the 'little black dress' of the meat counter and works with pretty much everything. Choosing my favorite guaranteed-results brisket recipe was challenging - so many deliver stellar results - but this is definitely well worth sharing. Super simple to prepare ahead and packed with fabulous flavors.

BEST HOLIDAY BRISKET
2 kg fresh brisket
3 tablespoons canola oil
2 large sliced onions
2 heaped tablespoons brown sugar
1/2 cup tomato ketchup
2 cups halved cherry tomatoes
1/2 cup mild or hot chutney
2 tablespoons soya sauce
1 tablespoon wholegrain mustard
Salt and pepper to taste
* If you can't find chutney - though this is the first choice - then mix a splash of vinegar and a good sprinkle of chili flakes into apricot jam and use this as a substitute.
1: Fry the onions till soft and beginning to color then add remaining ingredients - apart from meat - and simmer for 7 minutes.

2: Season the meat, pour over sauce, cover with foil and cook covered at 170 C for 1 1/4 hours per kilo, turning every 45 minutes till fork tender.
FUDGY CHOCOLATE TAHINI BROWNIES

Where do I start giving you great reasons to make these one-of-a-kind Fudgy Chocolate Tahini Brownies? First up, they're naturally parve, meaning there is no need to compromise with margarine. Next, they're gluten-free, which is widely considered a winning attribute. They're super easy to make using easy-to-find ingredients. They are economical. They can be served slightly warm on their own or with hot chocolate and vanilla ice-cream. The most convincing reason yet, however, is that they are incredibly delicious. Just don't over-bake as you want the top just crusted over and the inside super-soft and fudgy.
GLUTEN-FREE CHOCOLATE BROWNIE HEAVEN

1 cup tahini paste (tahini gholmi)
½ cup light brown sugar
¼ cup maple syrup or golden syrup
1 teaspoon vanilla
2 large eggs
1/3 cup dark cocoa powder
2 tablespoons ground almonds
½ teaspoon bicarbonate of soda
Maldon salt to taste
1/3 cup dark chocolate chips
Extra dark chocolate, broken in squares (optional though I love the melting puddles of chocolate here and always use 60%).
1: Combine the tahini, sugar, vanilla, syrup and eggs and stir together till smooth.
2: Fold in the cocoa, ground almonds, bicarbonate of soda, Maldon salt and chocolate chips to make a thick batter.
3: Scrape into a greased 20 cm x 20 cm square tin or pan of similar and smooth out then add extra squares of chocolate if desired.
4: Bake at 180 C for approximately 20- 25 minutes till lightly firm/crusted over on the top and make sure you don't over-bake.

COOK'S NOTES: Feel free to add toasted walnuts to these. Be very careful not to over-bake as you want them gooey. I love adding squares of 60% chocolate to these but just chocolate chips – especially if 60% which are far nicer - work perfectly too.

Shana Tova to ESRA readers. If you currently receive the Meatland weekly newsletter then be sure to re-subscribe to my newsletter by dropping me a line at This email address is being protected from spambots. You need JavaScript enabled to view it.. Meatland is closing its doors at the end of September and, sadly, the Meatland newsletter will be no longer. However, I have so much to share, and will continue doing so through my personal mailing list. Be sure to sign up.
Comments
No comments made yet. Be the first to submit a comment